Reusable Mini Face Cleansing Cloths (Pack of 3)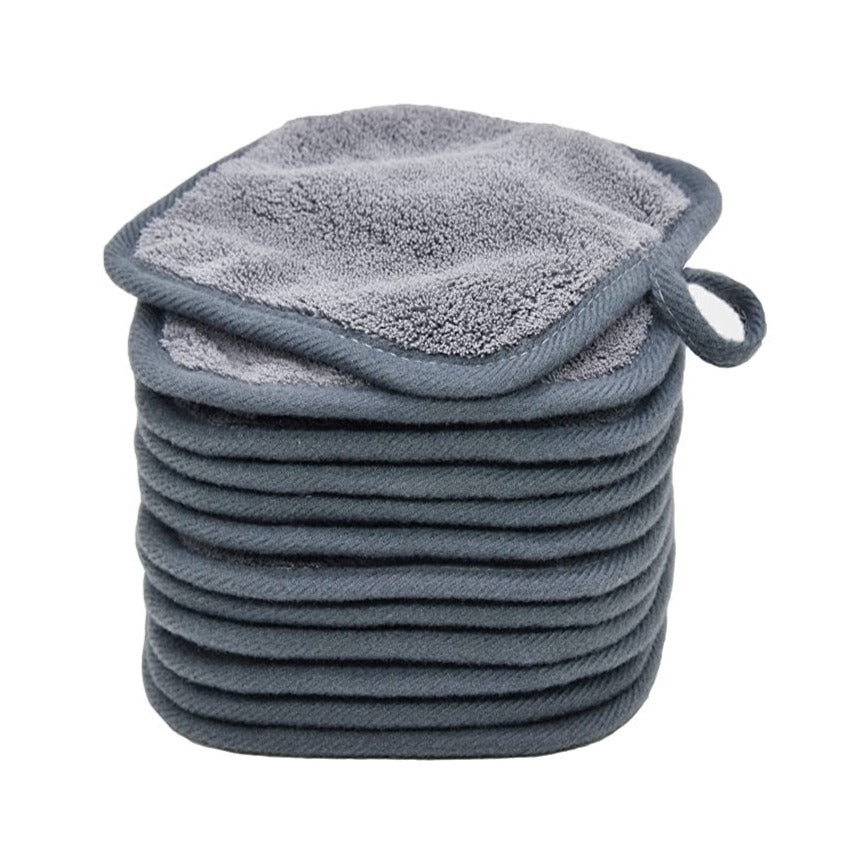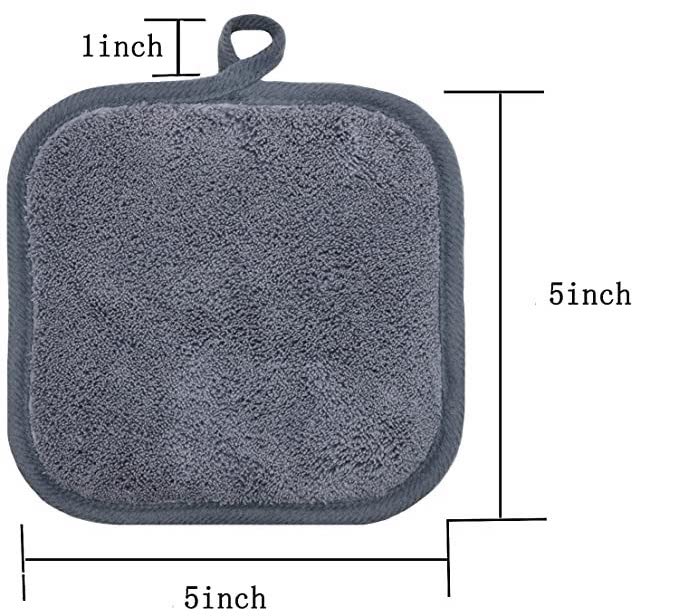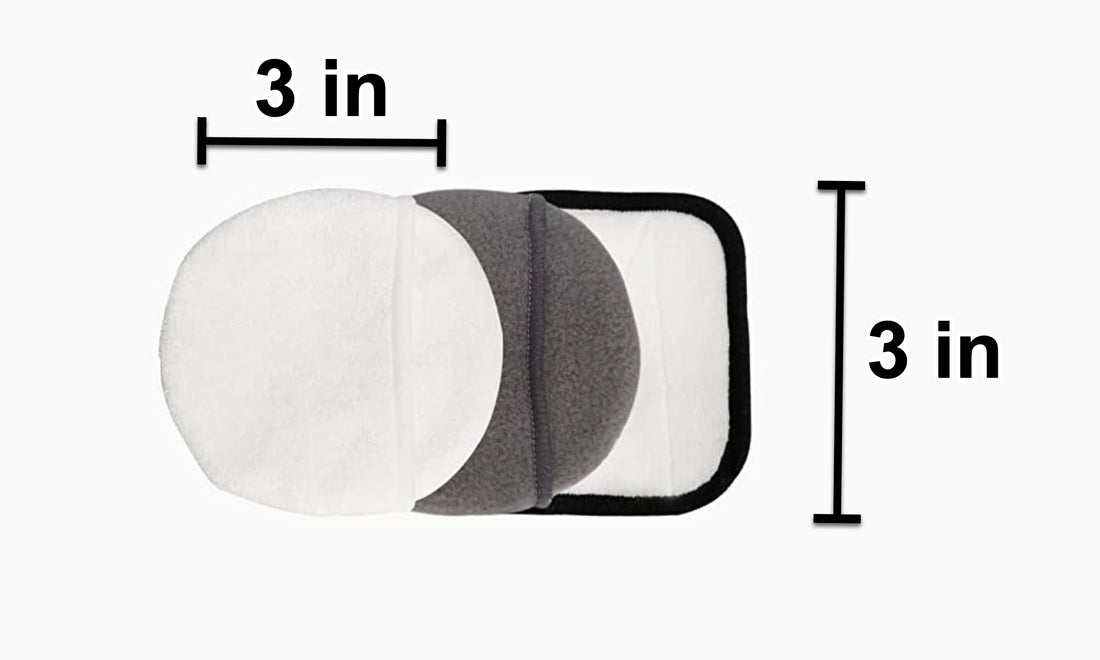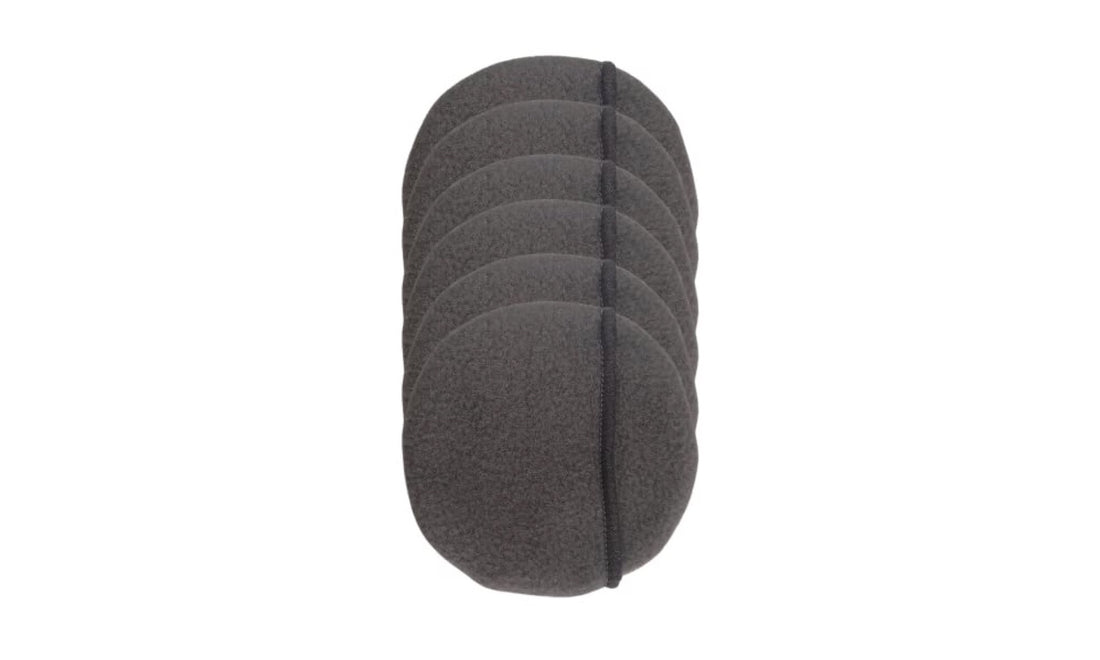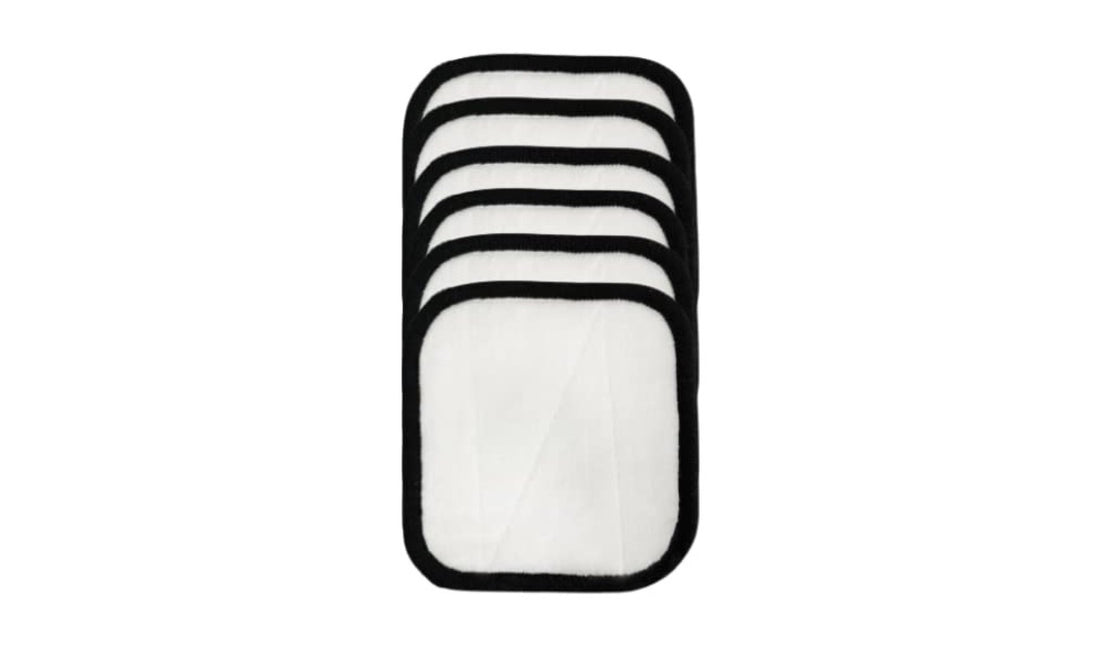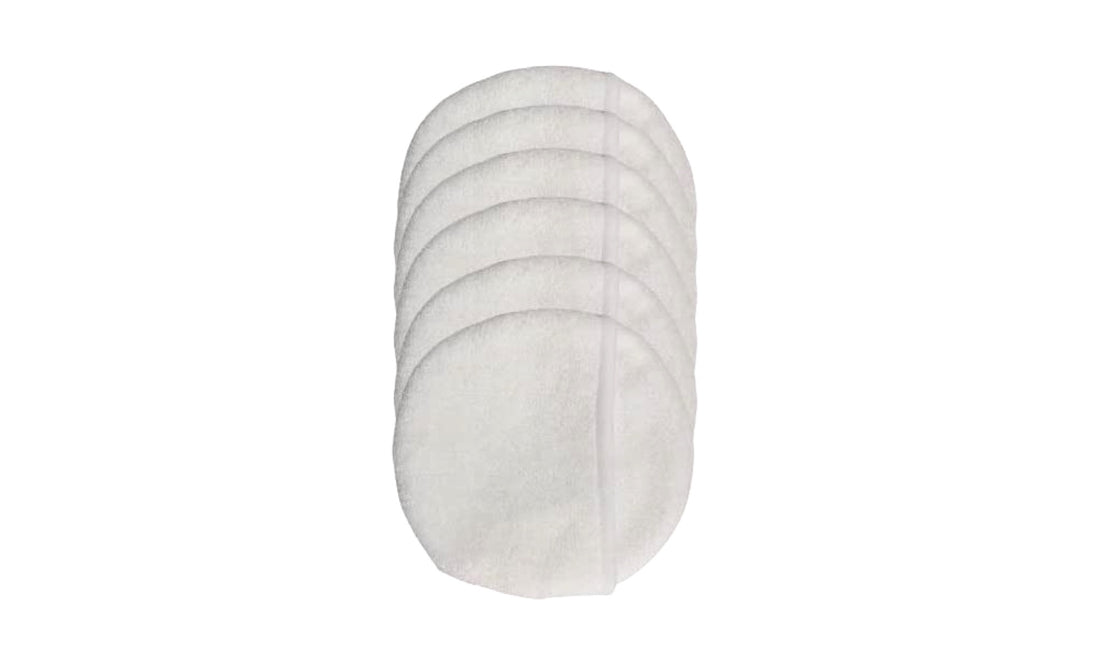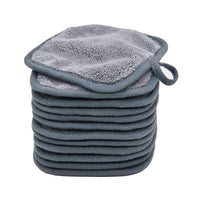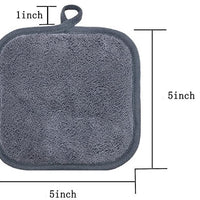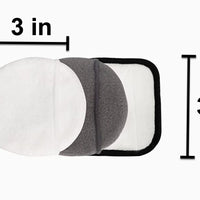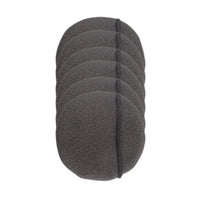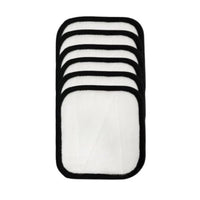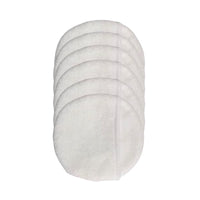 Reusable Mini Face Cleansing Cloths (Pack of 3)
"It's like washing your face with the softness favorite blanket ( only teeny tiny) 🥰"
Are you tired of cleaning your face with a dirty bandana on hiking trails and backpacking trips? Look no further than our Reusable Mini Face Cleansing Cloths. These conveniently sized (5x5 and 3x3) cloths are packed with plenty of power to take care of all your facial cleansing needs.
Our mini cloths are multifunctional - use them to wipe away sunscreen, makeup, facial dirt, oil, grease, and more without harsh chemicals.
Don't let their size fool you though - these ultra-soft and gentle cleansing cloths won't irritate even the most sensitive skin types. And with their reinforced edges, they last up to 25 washes.

So whether you're just looking for an easier way to clean your face in the morning or heading off on an epic adventure, these Reusable Mini Face Cleansing Cloths always have your back. Life just got that much better!
3x3 Inch Gray: 45% bamboo / 45% cotton / 10% charcoal

3x3 Inch White: 80% bamboo / 20% cotton

3x3 Inch White: 60% bamboo / 40 % cotton

5x5 Inch Gray: Microfiber (80% polyester / 20% polyamide
For an overnight trip, there is no need to wash the cloth between uses. For the gentlest option, simply rinse with soap in the sink when you get home and hang to dry. If you'd rather not hand wash, simply throw it in the washing machine when you get home. If you are on a trip for an extended number of days, simply wash as needed with a few drops of biodegradable soap (we like Bronner's peppermint soap) and hang to dry.
Backcountry Breakouts?
3 Simple Steps To Care for Your Skin
Originally published In Garage Grown Gear Magazine
The first time I attended PCT Days, I showed up with pimples and cystic acne all over my face. I was super self-conscious about how bad my skin looked and embarrassed to meet new people. Especially since I was representing my tiny start-up, Rawlogy. And I wasn't 18… I was 38.
Read More...
SUBSCRIBE TO OUR NEWSLETTER
Daily Self
No BS, practical self-care advice sent straight to your inbox. Created for professionals who prioritize personal growth and wellness in a busy world.
Subscribe Now
And get 10% OFF your Rawlogy order