Ultra Mini (1.4") Rawlogy Cork Massage Balls Set (2 balls)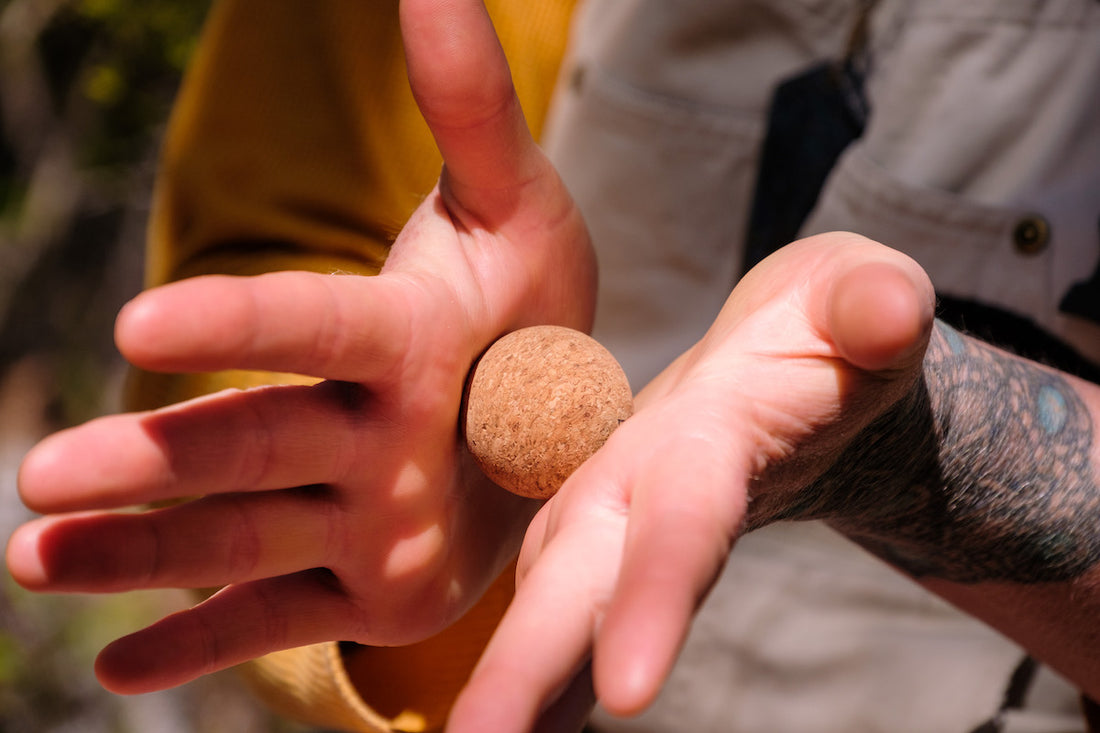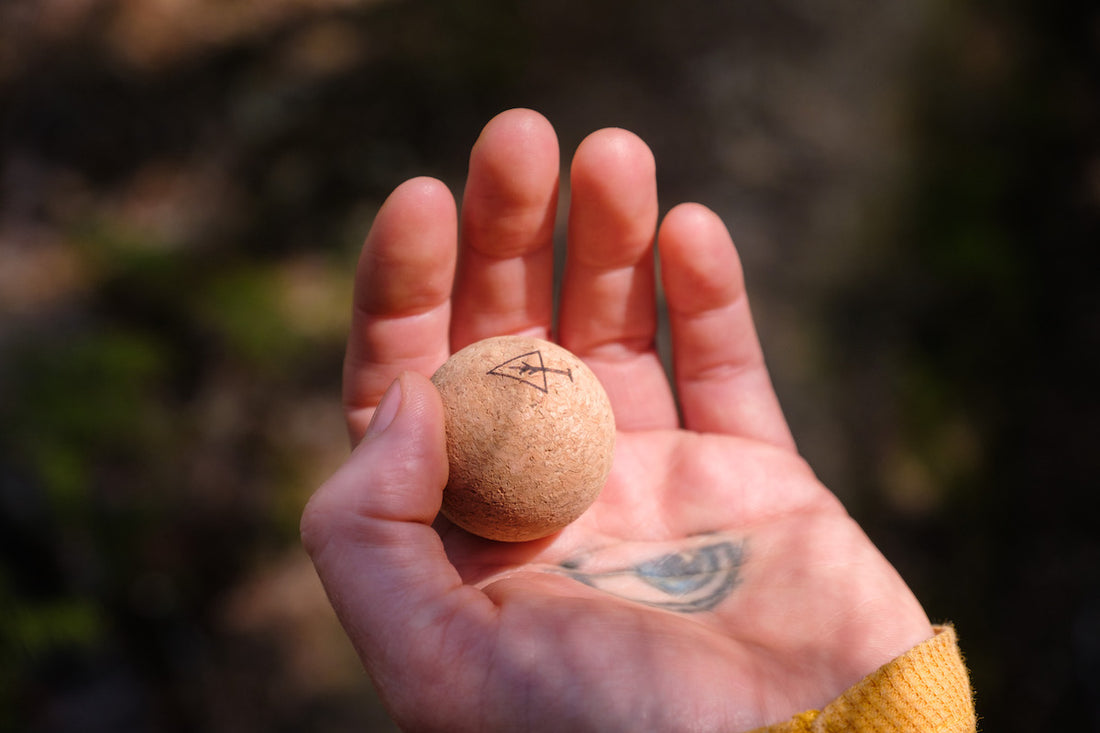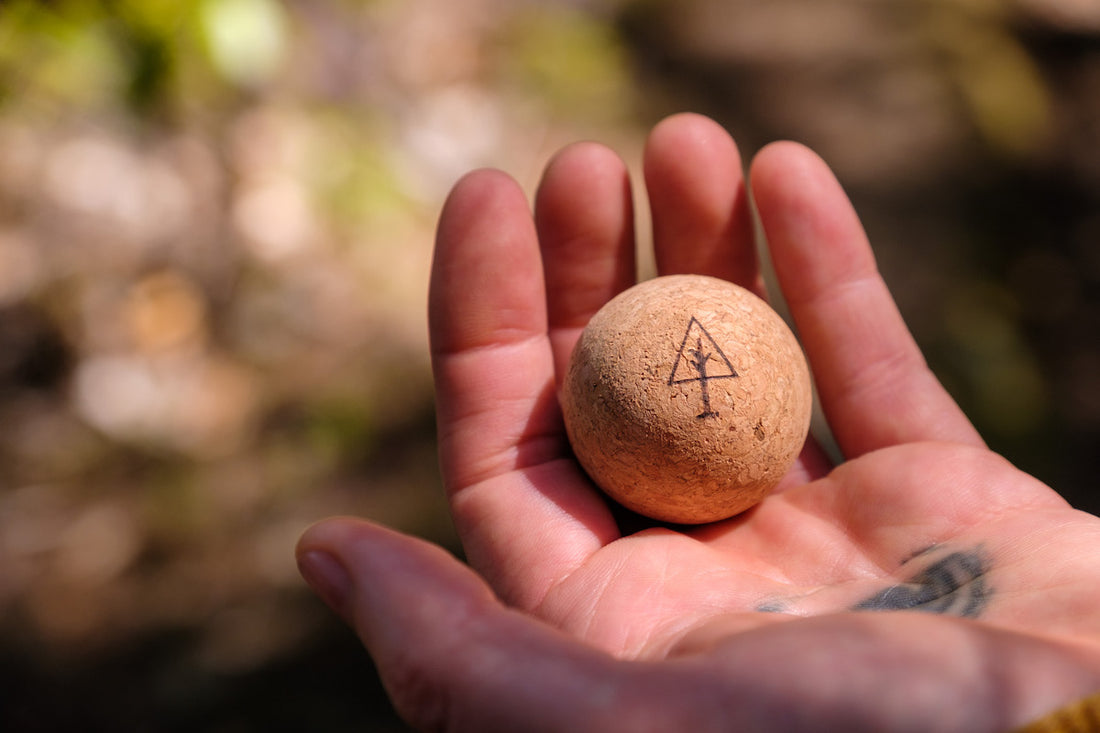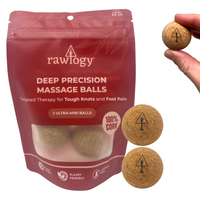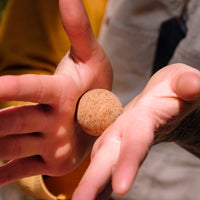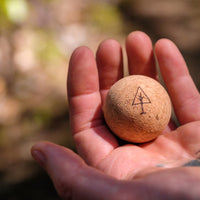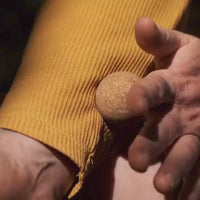 Ultra Mini (1.4") Rawlogy Cork Massage Balls Set (2 balls)
Introducing our 2-Pack of 1.4-Inch Cork Massage Balls – the perfect companions for your wellness journey. Crafted with care from high-quality cork, these massage balls offer a natural and sustainable solution for muscle relief.
Measuring at a convenient 1.4 inches, these compact balls are designed to target specific pressure points with precision, promoting deep tissue massage and alleviating tension. The cork material provides a firm yet comfortable grip, ensuring a smooth rolling experience. These massage balls are not only eco-friendly but also durable, making them an excellent choice for long-term use. Experience the therapeutic benefits as you enhance circulation, reduce muscle soreness, and improve flexibility.

INCLUDES: 2 Ultra Mini Cork Massage Balls (1

.4 in (6.35 cm), 1.4 oz (40 g))

EASY MASSAGERS: Use these 1.4" balls (about the size of a ping-pong ball) to get deep into precision pain areas and trigger points, especially if you need to release muscle tension, stretch fascia, or bust up a knot
VERSATILE FOR BIG AND SMALL PARTS: Perfect for targeting deep muscle pain and knots in larger muscles like quads and glutes, but also highly effective for calf muscles, bottom of feet, and forearms
SUSTAINABLE RELIEF: Don't be fooled — we're not like the others. Our upcycled massage tools protect the world's cork forests
THERAPY-APPROVED TOOL: Trigger-point ball size is recommended equipment by massage therapists and physical therapists for soothing myofascial tissue pain and plantar fasciitis, loosening sore muscles, and improving mobility

📺

AS SEEN IN: Forbes, New York Magazine, Outside Magazine, Backpacker Magazine, Pack Hacker, and TikTok
Made from 100% sustainable cork, Rawlogy's firm cork massage balls relieve muscle pain and provide tension relief. Plus, they're completely free of chemicals like BPA, plastics, PVC and petroleum. These balls are light, compact, convenient, eco-friendly, and travel-ready! They're perfect for rolling out sore and achy muscles, stimulating fitness recovery, reducing stiffness, and improving mobility.
FAQ: Which Cork Massage Ball Should I Choose?
What makes Rawlogy Cork Massage Balls so special?
LIGHTWEIGHT:

 

Designed by hikers for self-massage during backpacking trips, these balls are your perfect travel companion.
CONVENIENT, DURABLE & COMPACT:

 

Can be used for self-massage anywhere. The cork massage ball is water-resistant and highly durable. It's self-care, anywhere!
GRIPPY WHEN WET:

 

Non-slip cork surface feels soft and grippy, even when your skin is damp.
QUICK START GUIDE: Don't know how to roll? No probs, our quick start guide will have you up and rolling quickly.

 

Lost your guide? No problem--download it here.
SUBSCRIBE TO OUR NEWSLETTER
Daily Self
No BS, practical self-care advice sent straight to your inbox. Created for professionals who prioritize personal growth and wellness in a busy world.
Subscribe Now
And get 10% OFF your Rawlogy order