Unscented Micellar Facial Cleansing Wipes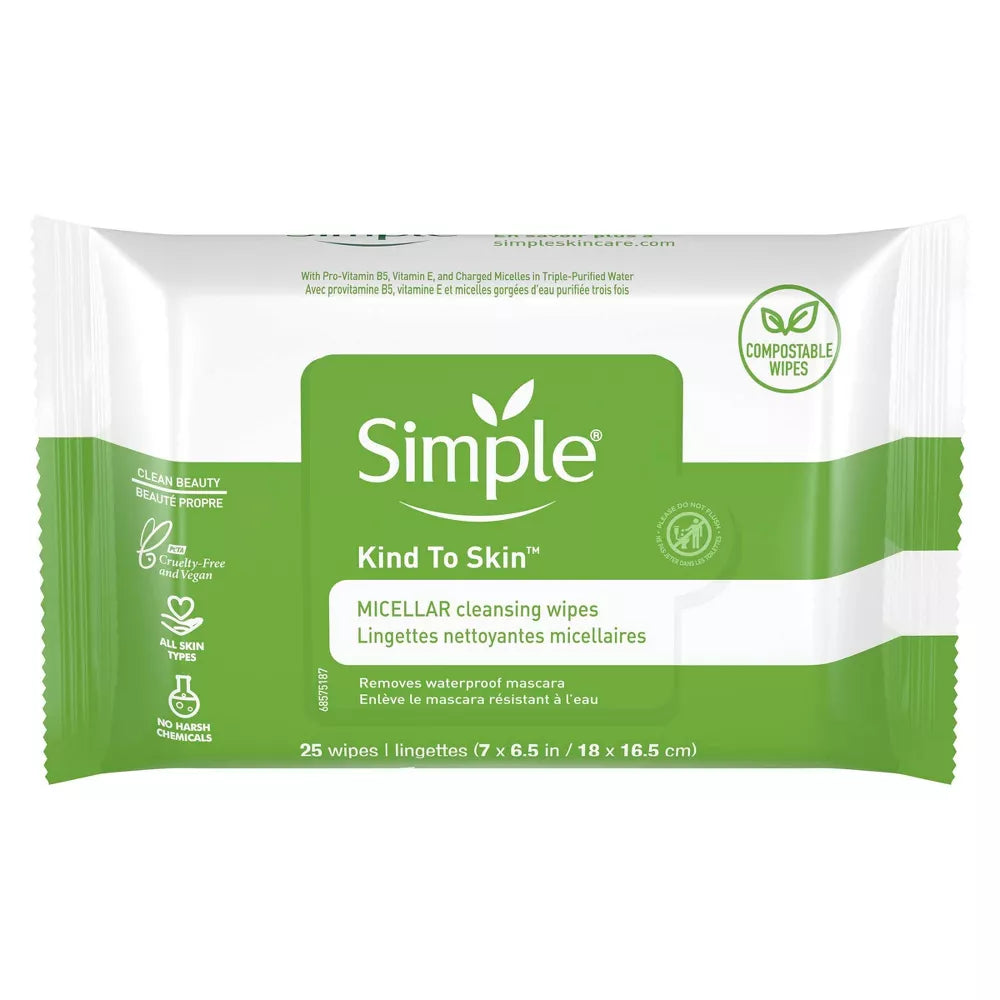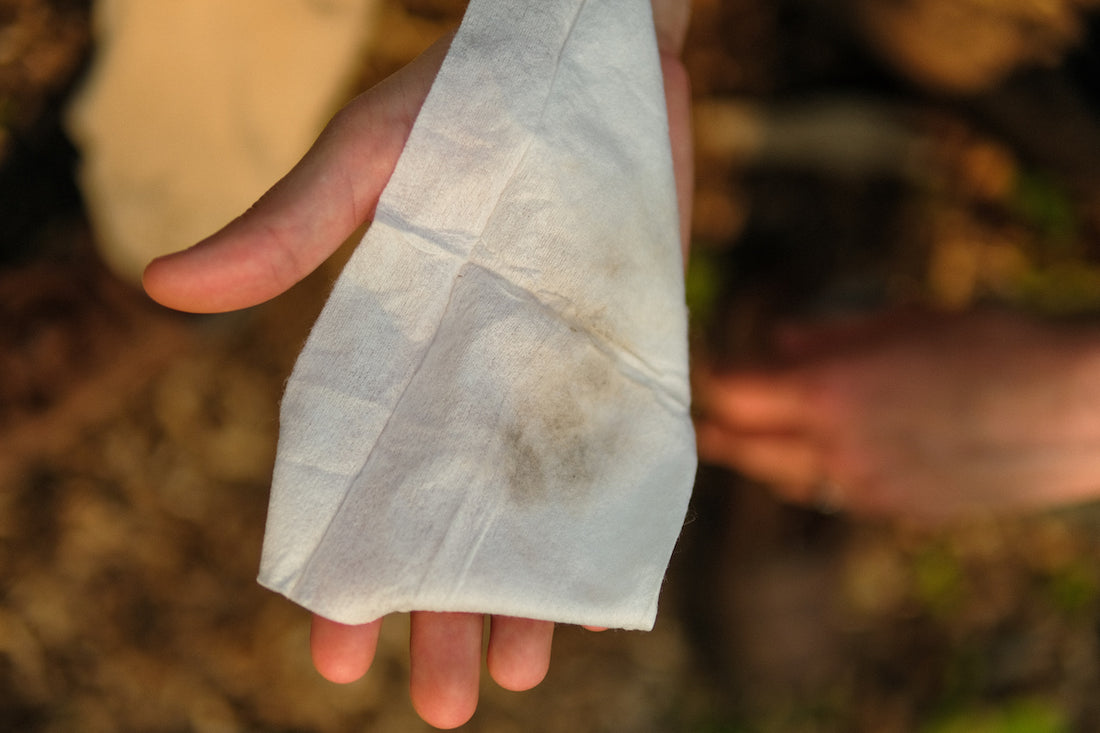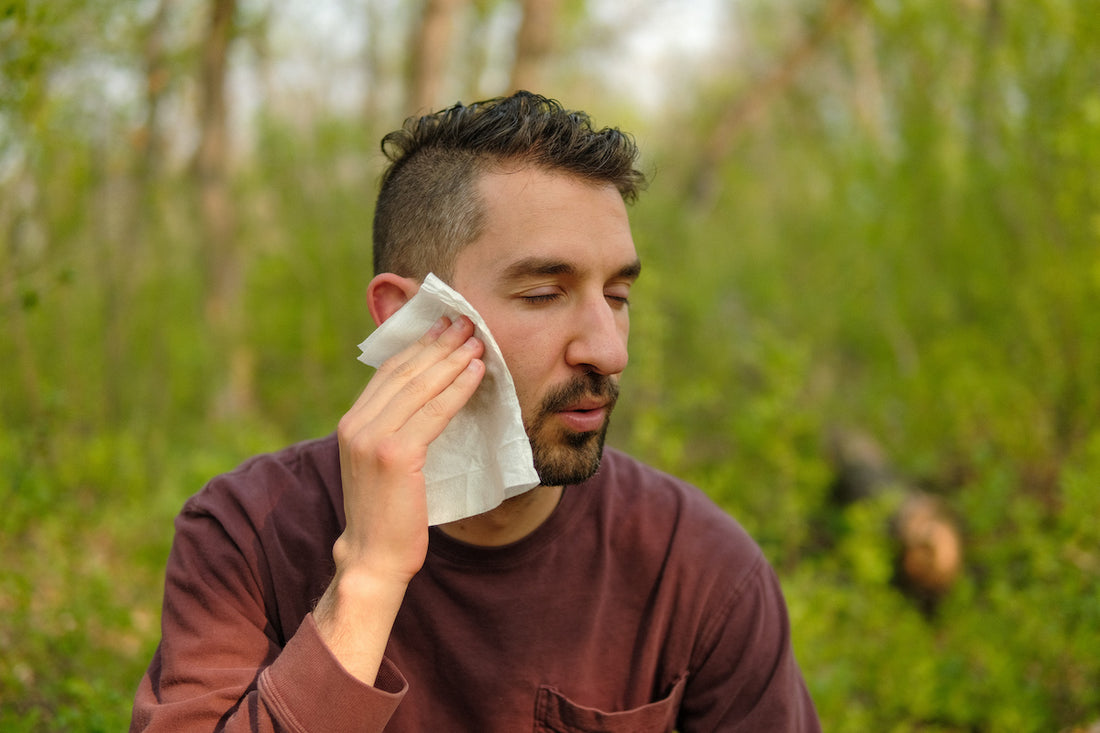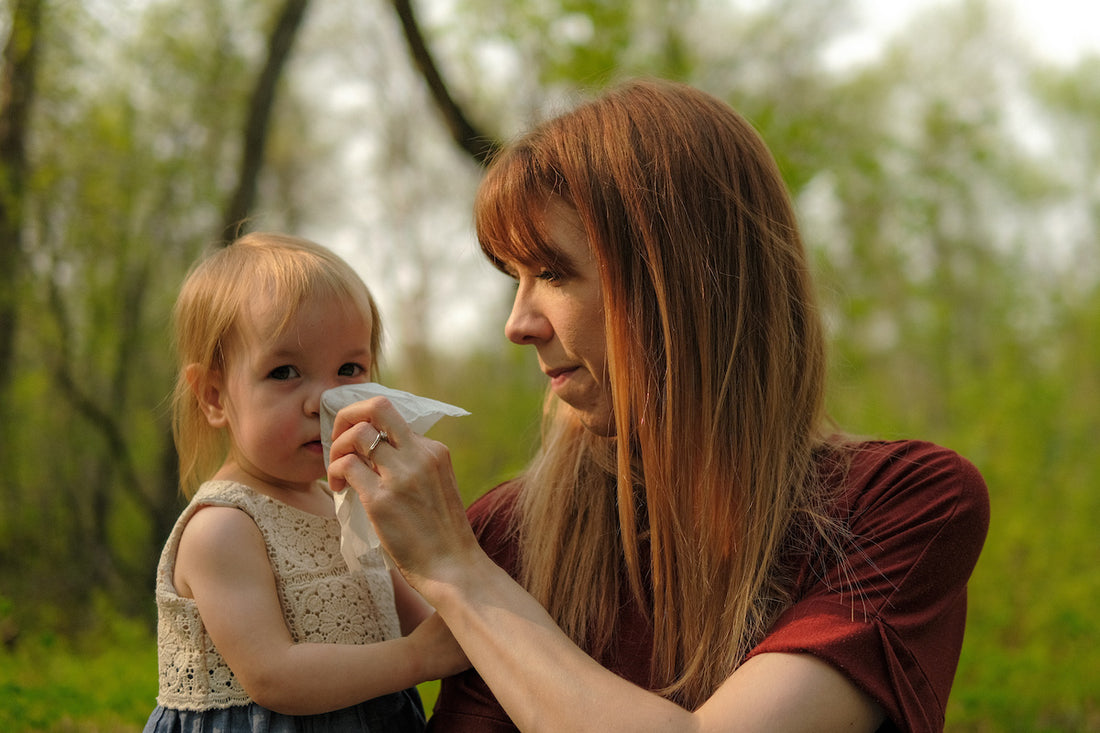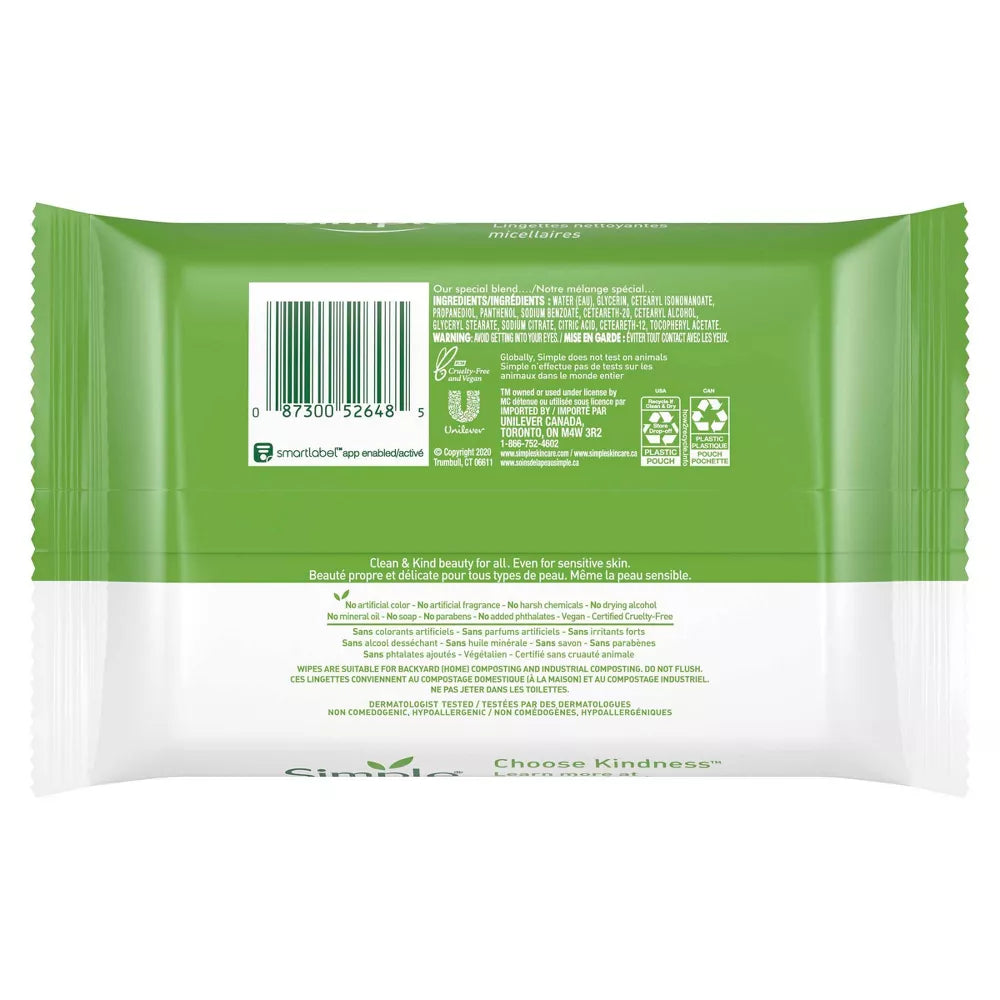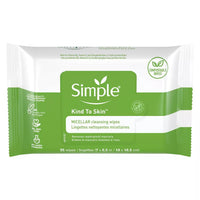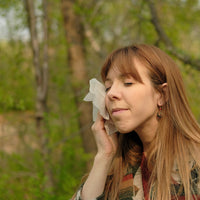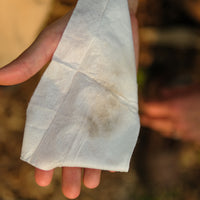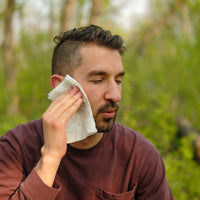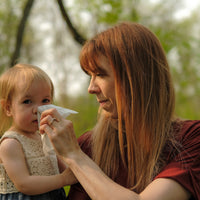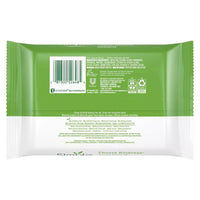 Unscented Micellar Facial Cleansing Wipes
Count of 25
Are you a backpacker looking for an easy and effective way to clean your face in the morning or at night? Look no further than Simple Micellar Cleansing Wipes! 
Simple's wipes are gentle on the skin yet tough enough to remove even the toughest dirt and makeup. They're packed with formula with Vitamin B5, Vitamin E, and micellar water to unclog pores and keep your skin healthy & hydrated.
The wipes are dermatologist tested and approved. And best of all, Simple's face cleansing wipes contain no animal-derived ingredients so you can feel good about using them out in the wild! Pick up a packet today for fuss-free skincare on the go.
Skin-soothing antioxidants, minerals, and water. Alcohol-free, fragrance-free, and essential-oil free.
With one side gently wipe over your eyelids and lips. Use the other side on your cheeks, chin, forefront and neck. Stop your wipes drying out by remembering to reseal the pack. Throw used wipes in a trash bin or pack out after use; do not flush down a toilet (or toss in a pit toilet), the environment will be thankful for it.
Simple only includes ingredients that downright love your skin and respect its natural balance. Because all skin can be sensitive at times. Pollution, stress, irritants, changing weather, lack of sleep and city living, there's a million reasons why your skin can feel a little sensitive and need some extra care and kindness. This is why if an ingredient doesn't measure up to Simple's criteria, it doesn't get anywhere near their products, and gets added to the list of ingredients that they leave out. This is part of the brand's ongoing quest to keep their products as pure as possible.
Backcountry Breakouts?
3 Simple Steps To Care for Your Skin
Originally published In Garage Grown Gear Magazine
The first time I attended PCT Days, I showed up with pimples and cystic acne all over my face. I was super self-conscious about how bad my skin looked and embarrassed to meet new people. Especially since I was representing my tiny start-up, Rawlogy. And I wasn't 18… I was 38.
Read More...
SUBSCRIBE TO OUR NEWSLETTER
Daily Self
No BS, practical self-care advice sent straight to your inbox. Created for professionals who prioritize personal growth and wellness in a busy world.
Subscribe Now
And get 10% OFF your Rawlogy order