"Mountains are Calling..." Sticker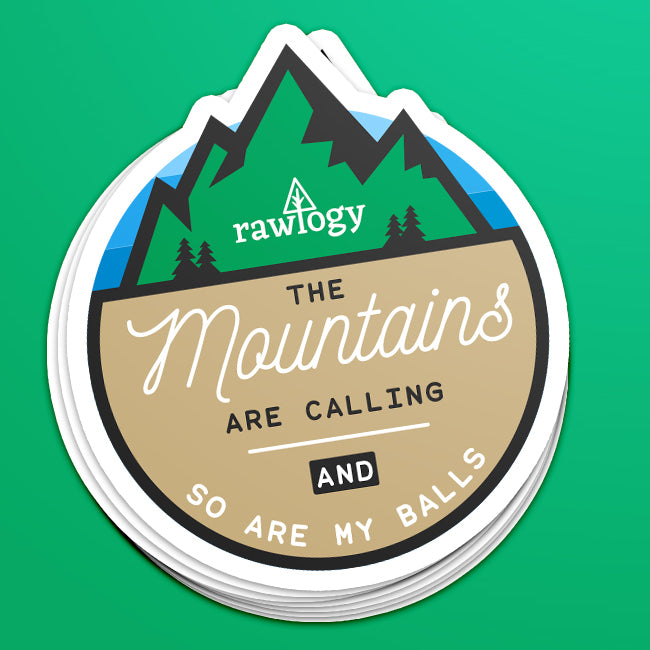 "Mountains are Calling..." Sticker
John Muir is turning in his grave with our "The mountains are calling, and so are our balls" sticker. Vinyl, 3 in x 2.75 in. Perfect for displaying on water bottles and laptops as an irreverent conversation starter.
SUBSCRIBE TO OUR NEWSLETTER
Daily Self
No BS, practical self-care advice sent straight to your inbox. Created for professionals who prioritize personal growth and wellness in a busy world.
Subscribe Now
And get 10% OFF your Rawlogy order